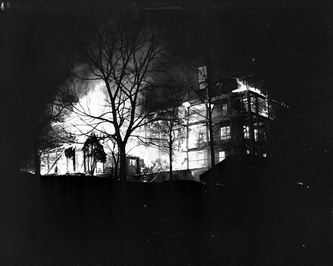 2-4-2017 Show: The Tragic, Fiery Death of Zelda Fitzerald
TONIGHT, in addition to the usual wild news . . .
Vance is joined in-studio by historian James MacKenzie to discuss
the eerie and tragic end of Zelda Fitzgerald, who died in a fire in
Asheville in 1948. A troubled woman in life, she is, not surprisingly,
associated with ghost stories. Now, her life is being featured in the new
TV series, Z: The Beginning of Everything.
PLUS . . .
Shelley is gearing up for a creepy trip to New Orleans where
she plans to report back from the field!
AND . . .
The Dark 30 Hour is filled with clueless criminals and desperate deviants.

Don't forget, Joshua P. Warren's live, online paranormal classes start this
Monday, Feb. 6, 2017. Sign up now! See: http://www.WarrenInstitute.com
---

Shopping Guide

Wishing Machine: ~Machine~
Sunshine Simple Solar Generator: ~Solar~
---
Wanna advertise on this show?
Email us at Business@ShadowboxENT.com